The Ultimate Movie Guide: Trivia, Quotes, and Fun Facts for Every Film Fan by Boyd Martin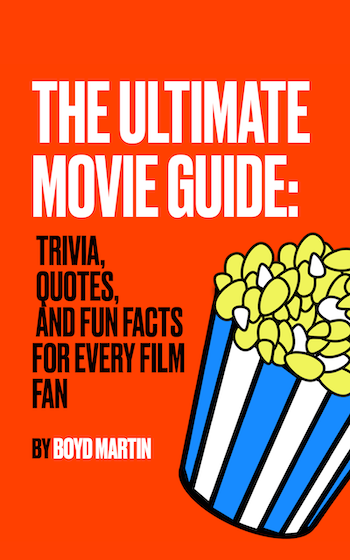 Dive into the World of Movies with "The Ultimate Movie Guide"
Immerse yourself in the fascinating world of film with this comprehensive guide filled with trivia, quotes, and fun facts. Carefully curated by Boyd Martin, this book promises an engaging experience for movie lovers of all ages.
Why Choose "The Ultimate Movie Guide"?
From gripping action sequences to touching romance scenes, this guide covers it all. The carefully picked selection of movie quotes, trivia, and facts promises to make your film watching experience more enriching.
Key Features:
Movie Quotes: Add spice to your conversations with the greatest movie quotations.
Film Facts: Impress your friends with your in-depth cinematic knowledge.
Trivia: Keep yourself entertained with our fascinating movie tidbits.
Conversation Starters: Ensure you never run out of things to discuss with our interesting conversation starters.
Get Your Copy Today
Ready to enhance your cinematic experience? Grab your Kindle copy of "The Ultimate Movie Guide: Trivia, Quotes, and Fun Facts for Every Film Fan" today!